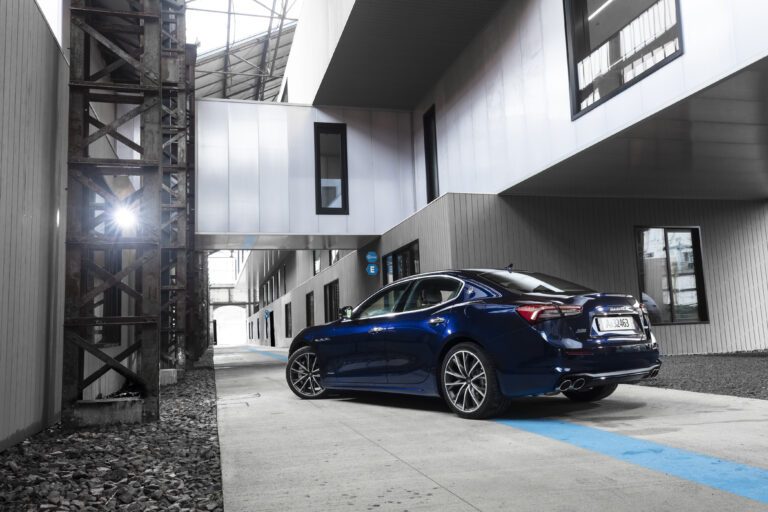 You're not like everyone else
Defy ordinary
Maserati Ghibli
From 275 hp to 580 hp power
Sedan for those who dare to choose differently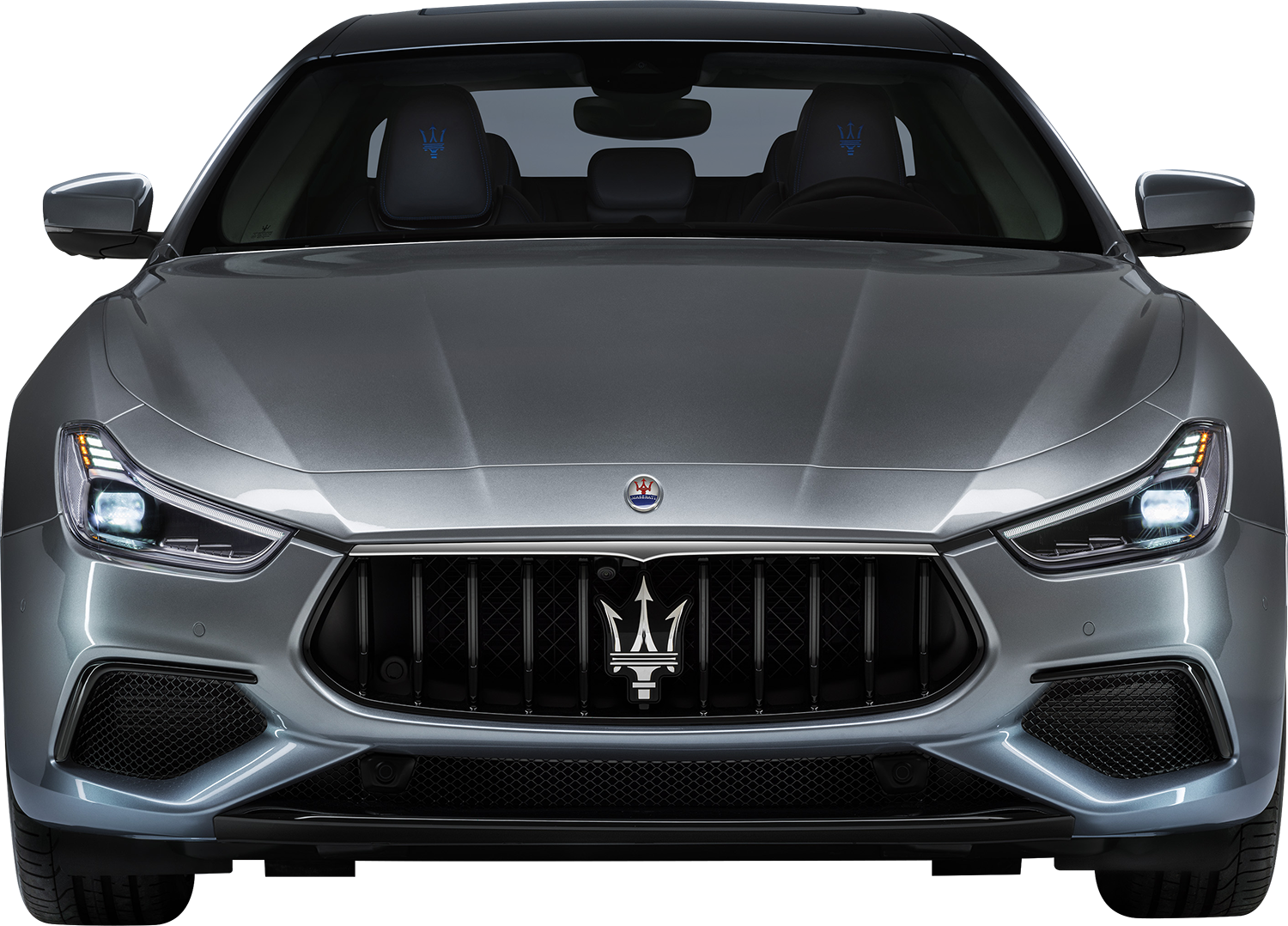 Lead with
attitude
The Maserati Ghibli was first launched in 1966. It's a true classic car that more than earns its stripes today. The Ghibli of today is the epitome of modern Italian car design. A combination of luxury, technology and performance. A car for people who dare be different. We've seen enough of boring business cars.
Download wallpaper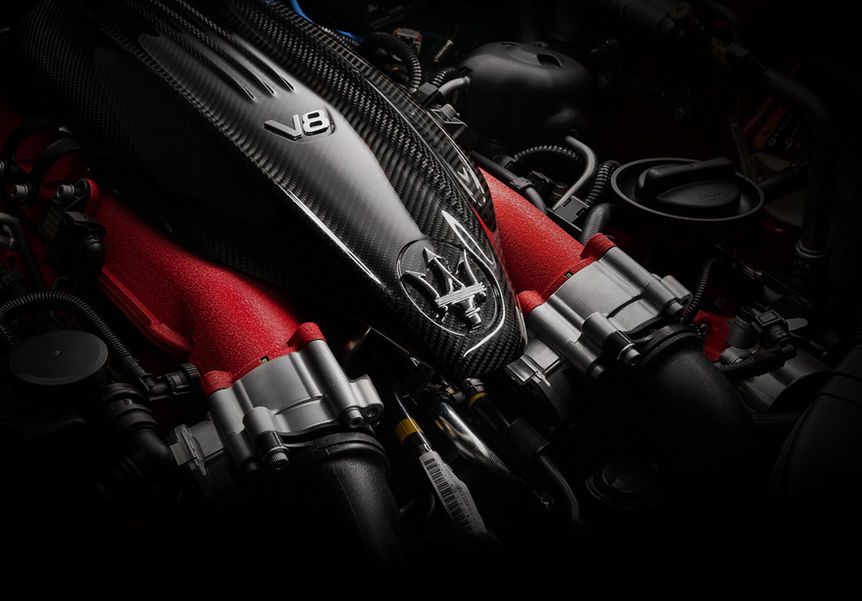 Engine
The beating heart
of the Ghibli
Whether you're heading for the office or want to experience that true Maserati feel by really stepping on the gas, the Ghibli offers it all. And whether you choose a V6 or a V8 engine, the Ghibli delivers what you may expect of a Maserati. And so much more. From a rapid response to a comfortable drive on long journeys. And let's not forget that awesome roar that only a Maserati makes.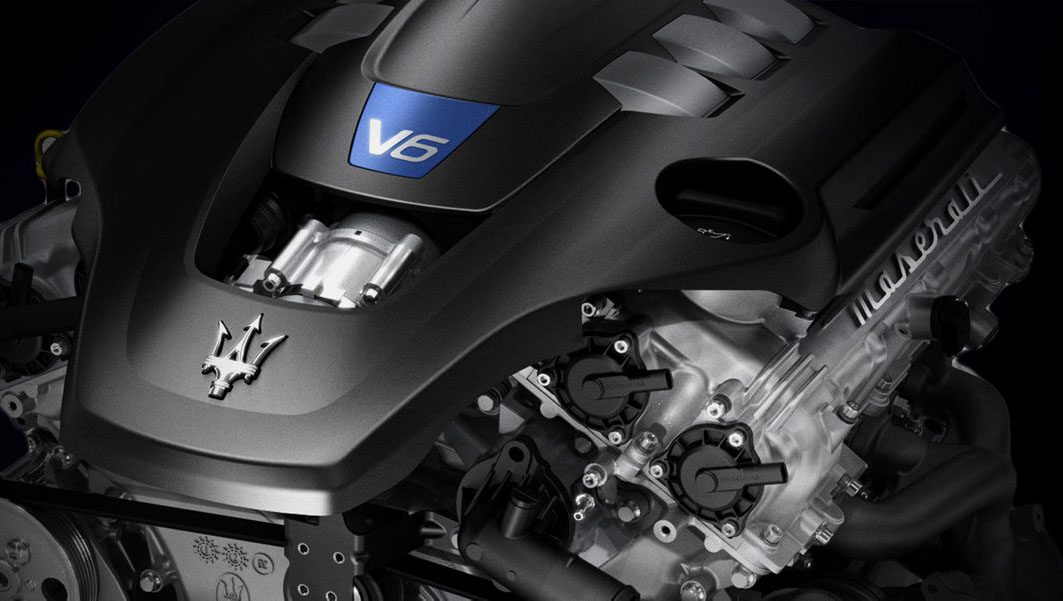 Maximum horsepower
580 hp
Technics
Everyday
excitement
Maserati is able to transform an everyday activity into an incredible experience. Just hearing that unmistakeable engine roar is already an experience in itself. From the chassis to the balanced weight distribution, from the Skyhook suspension, the Brembo dual-cast brakes to the aerodynamic body; everything is designed to make your driving experience as enjoyable and comfortable as possible. And the ZF eight-speed automatic transmission modifies gear change patterns exactly to your current driving style.
Dry Weight
1850 kilograms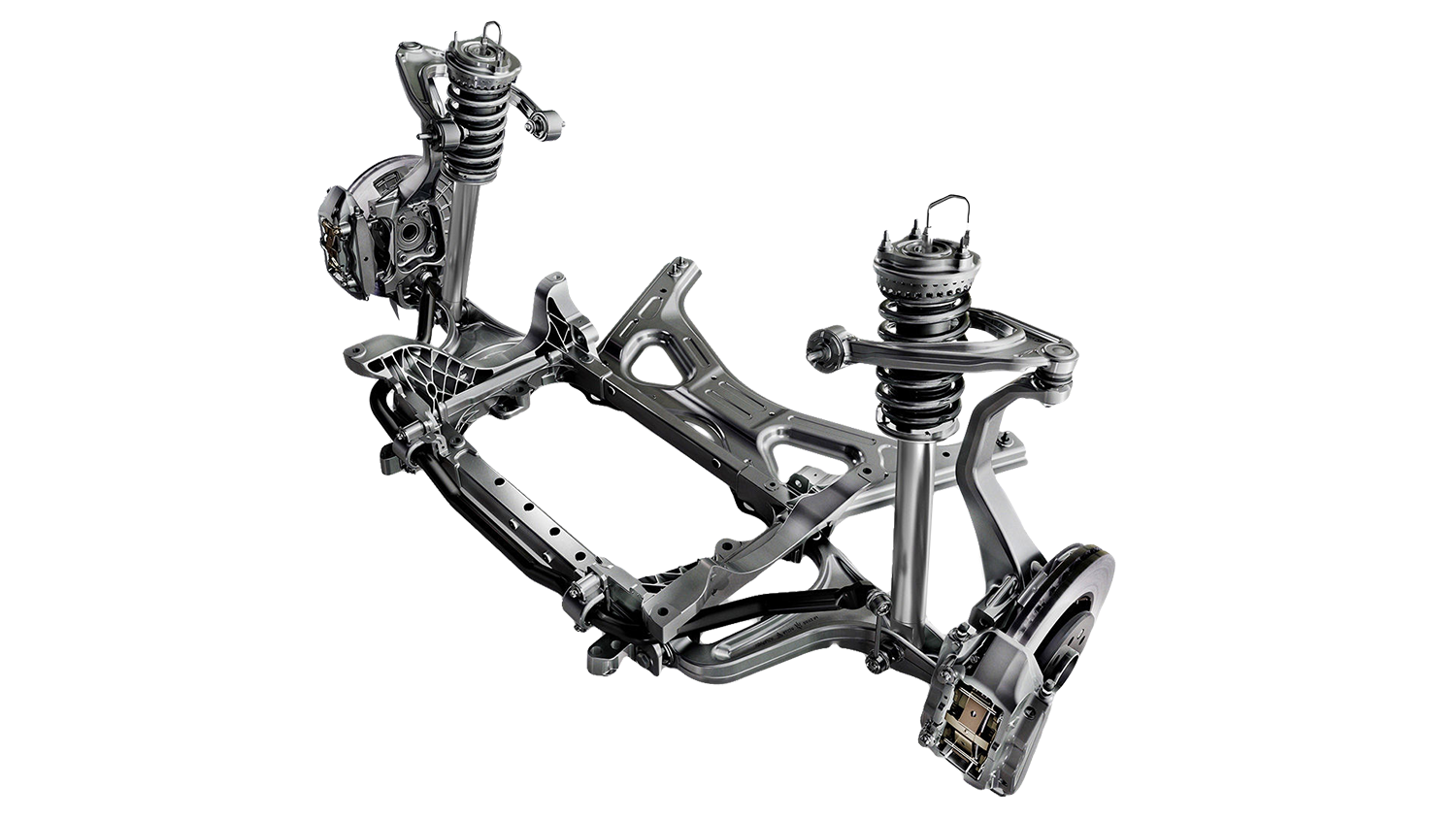 Meet the Ghibli





Power

275 hp

Maximum speed

250 km/h

Acceleration

6,3 seconds

Consumer price

€ 110.000
Power

350 hp

Maximum speed

267 km/h

Acceleration

5,5 seconds

Consumer price

€ 125.200
Power

430 hp

Maximum speed

286 km/h

Acceleration

4,9 seconds

Consumer price

€ 125.200
Power

430 hp

Maximum speed

286 km/h

Acceleration

4,7 seconds

Consumer price

€ 125.200
Power

580 hp

Maximum speed

326 km/h

Acceleration

4,3 seconds

Consumer price

€ 194.500
Engineered
to perfection
For a sedan of Italian design, the details are just as important as the overall look. From various types of wheel rim to the option to select from four packages, the Maserati is stunning down to the very last detail.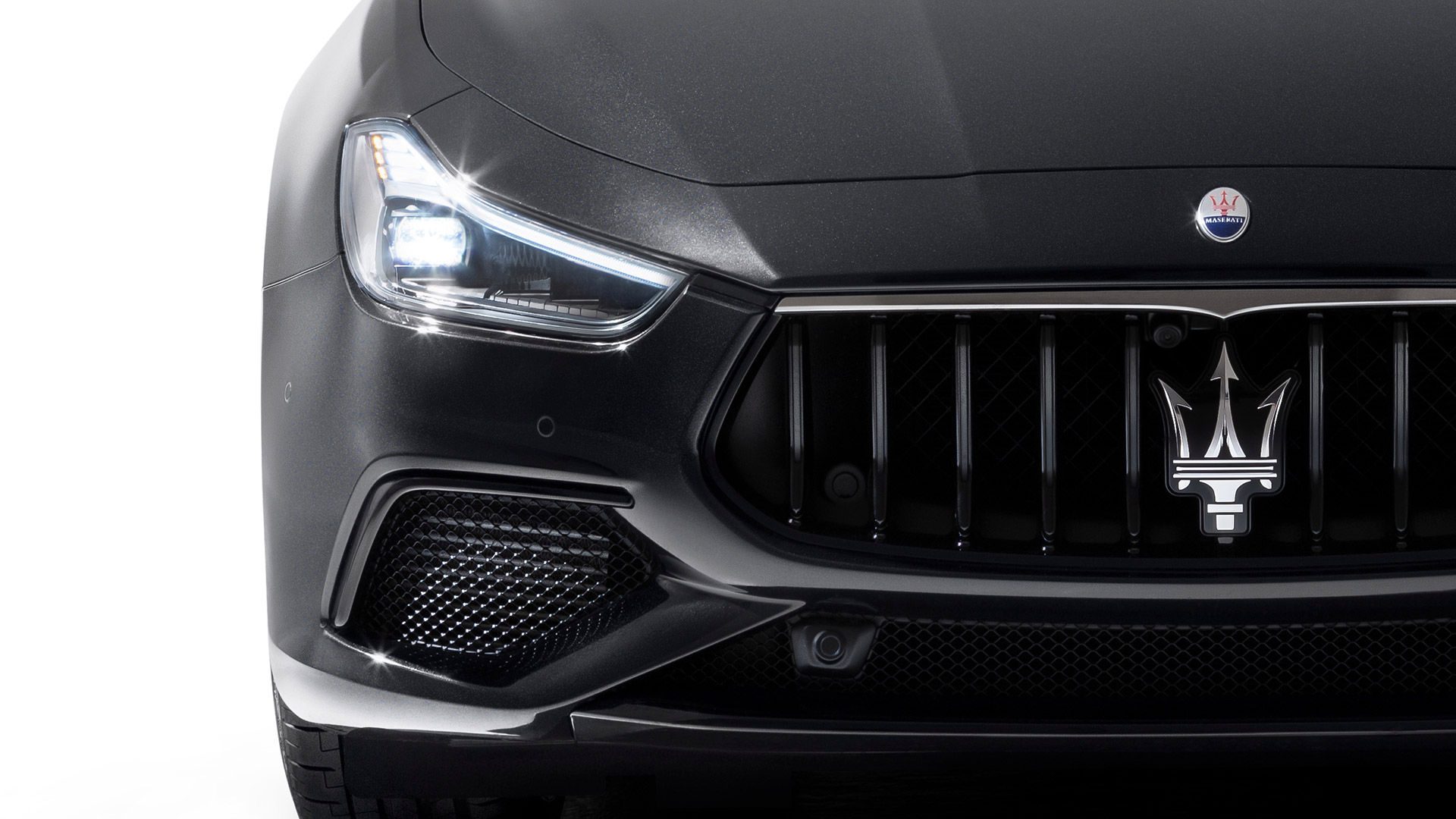 Grille
The distinctive grille has been restyled for the MY21 and, of course, that iconic Maserati Trident takes pride of place here too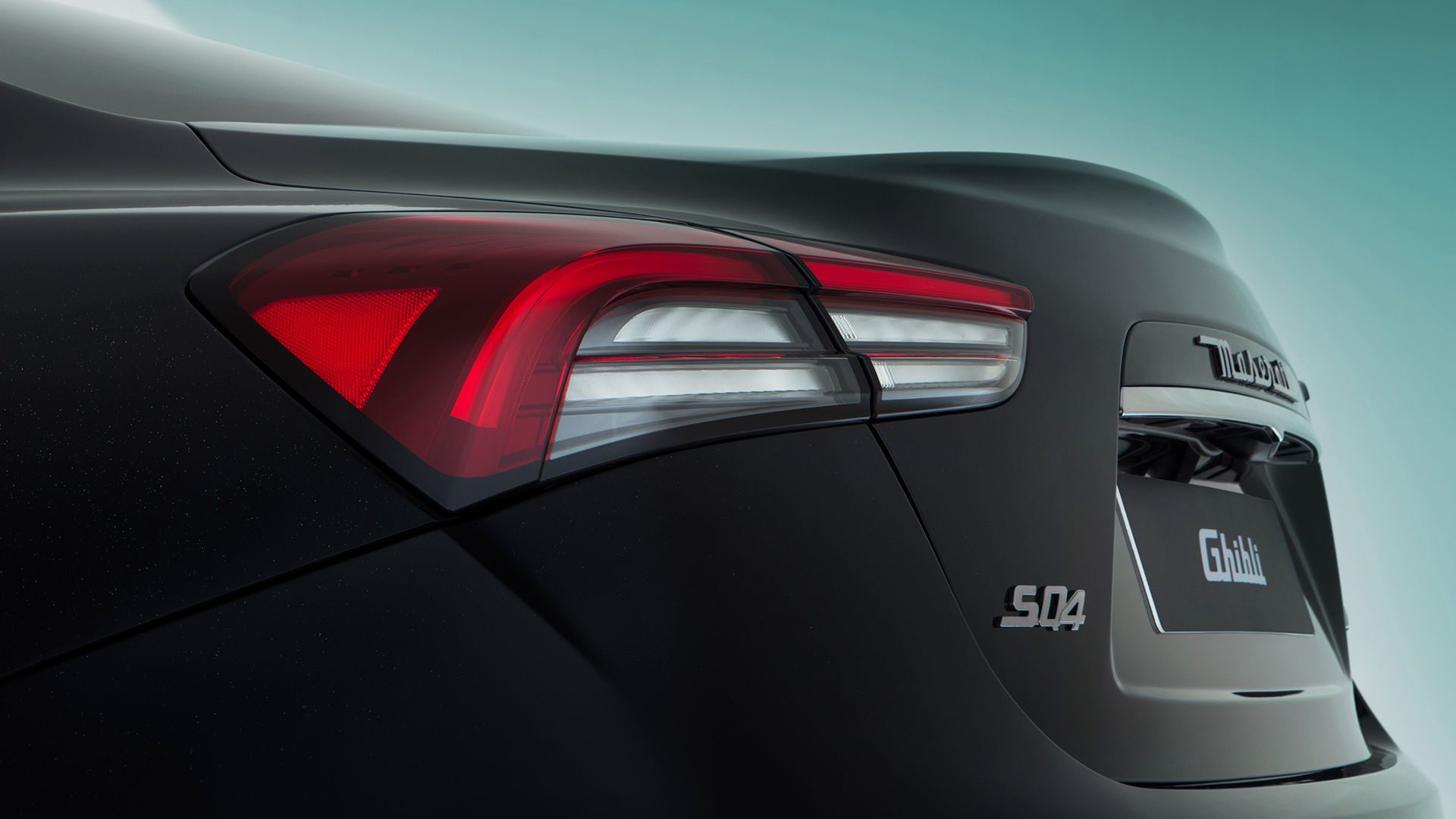 Rear lights
The rear lights have been redesigned for the MY21 models. The boomerang-style rear lights are inspired by the Maserati 3200 GT lights, designed by Giugiaro.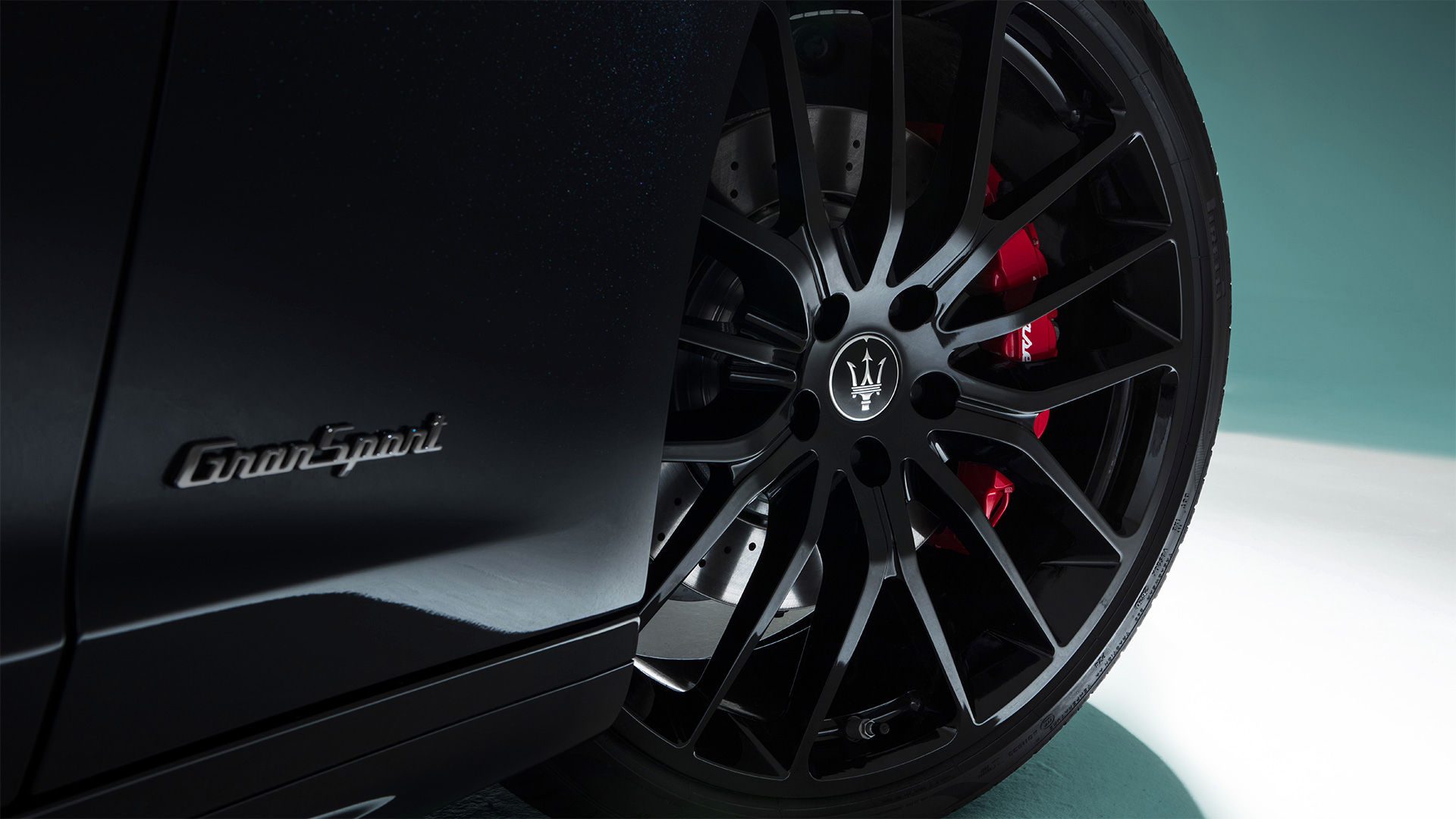 Wheels
You can choose from 14 different wheel rims, from 18" to 21" and from matt black and red to glossy black titanium wheels.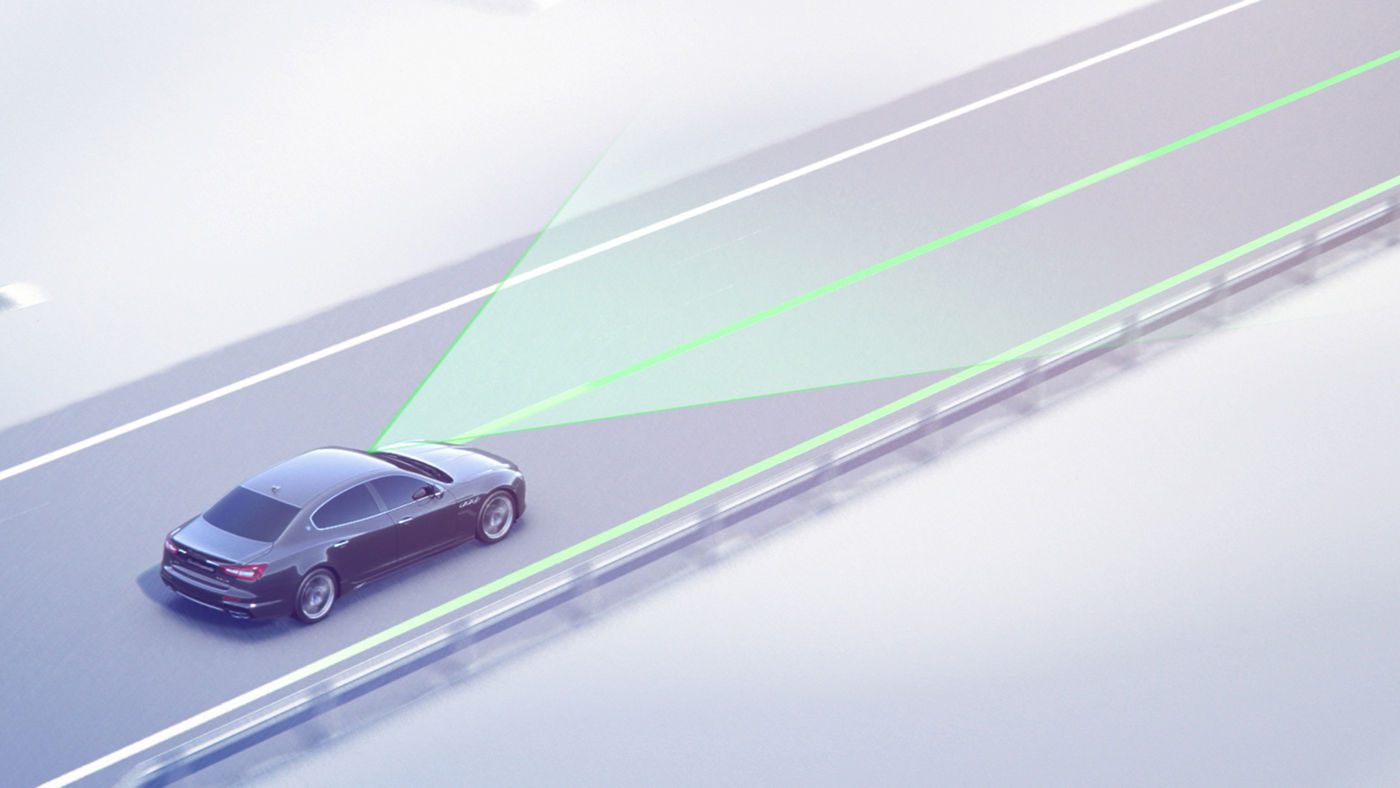 Lane Keeping Assist
Safe on the motorway? Lane Keeping Assist is a safe driving feature designed to identify lane markings and initiate steering manoeuvres so that you don't accidentally end up in another lane.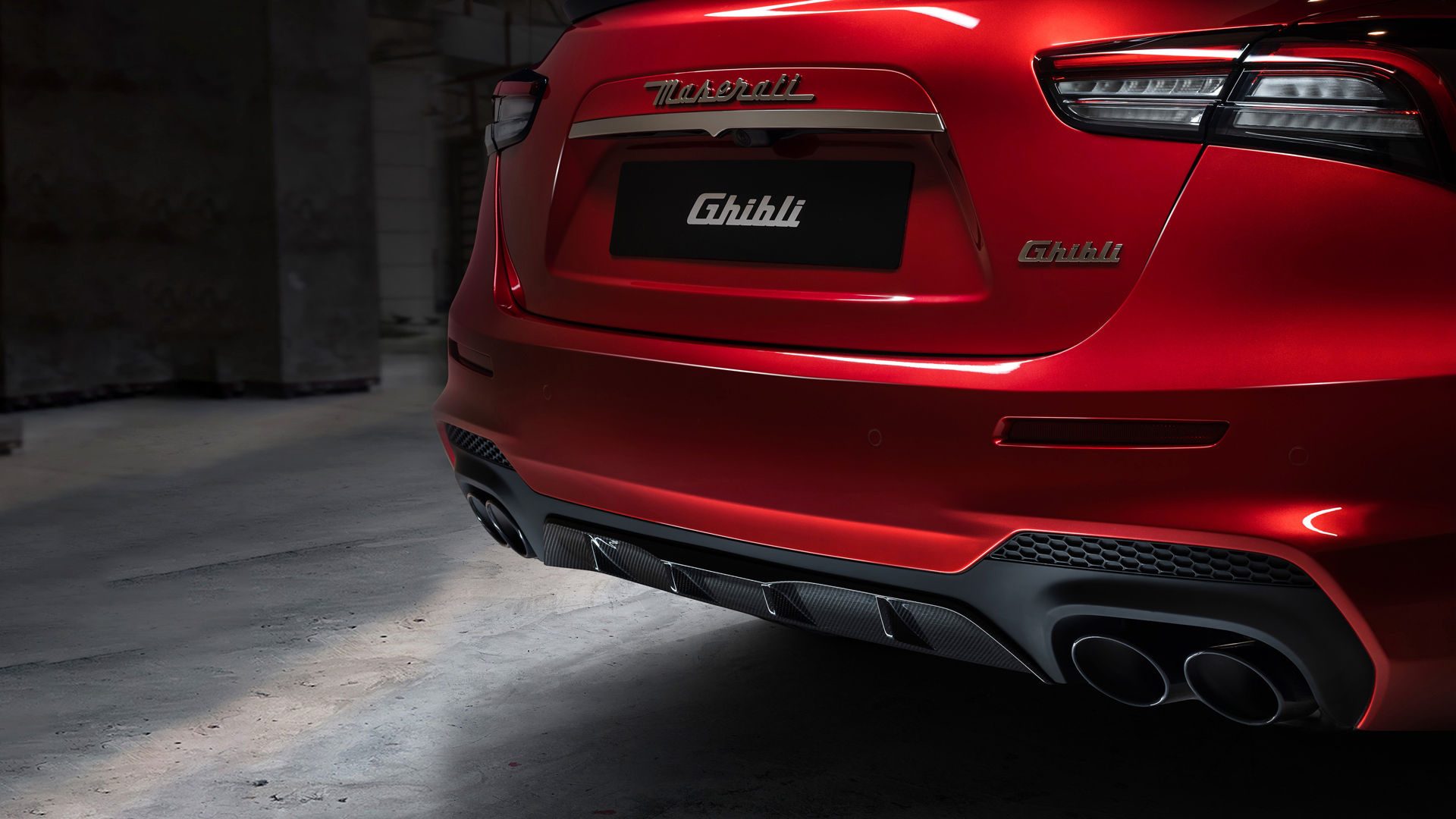 Kick Sensor
Unlock and close the boot with a single foot movement. Sensors detect your foot movements beneath the rear bumper. And is this secure? Certainly, as the system only works if the key fob is within a 1-metre range.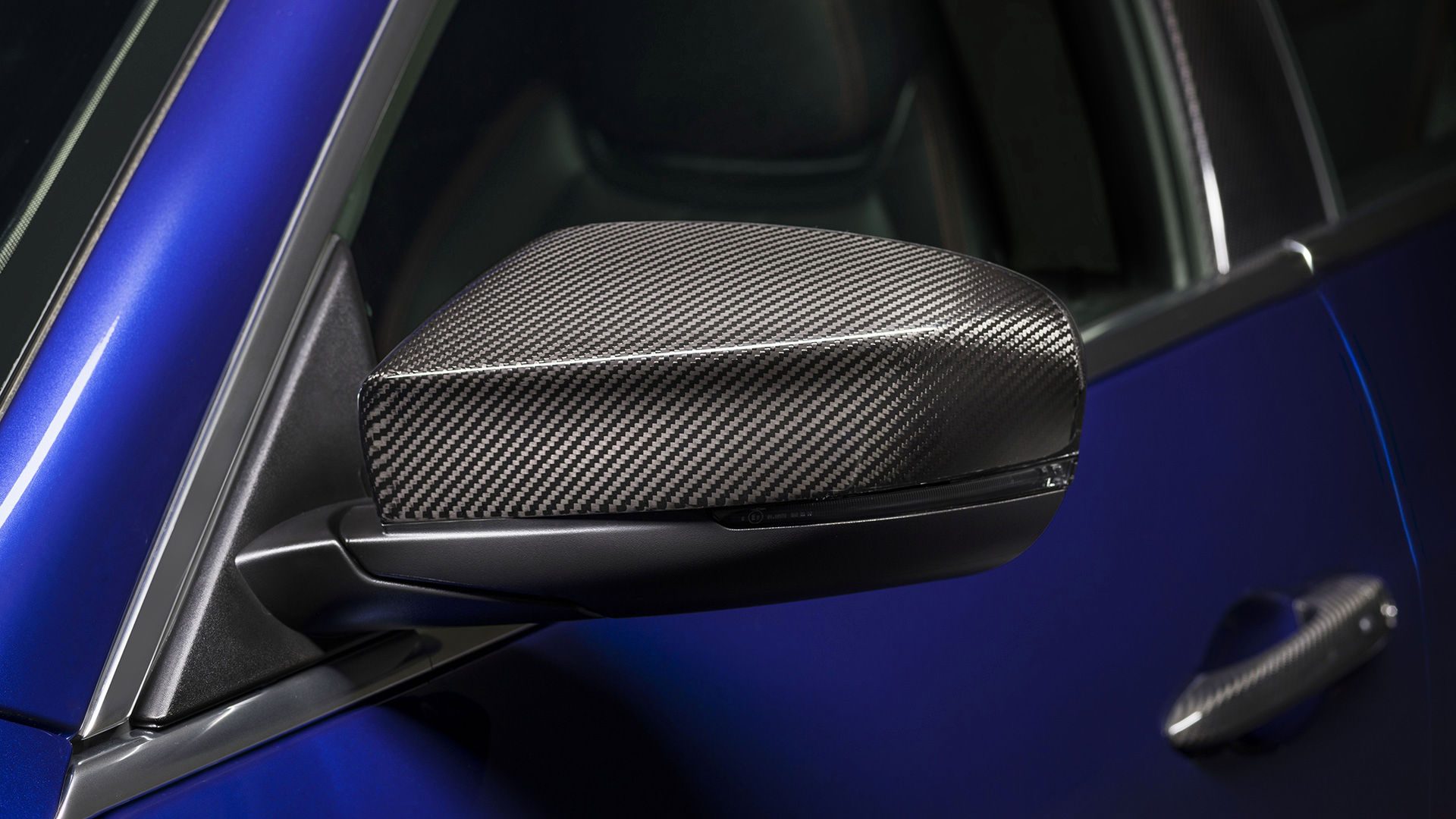 Carbon Packages
Add a dramatic touch to your Ghibli? Choose the Nerissimo package or the Nerissimo carbon fibre package for sporty modifications to your car's interior and exterior.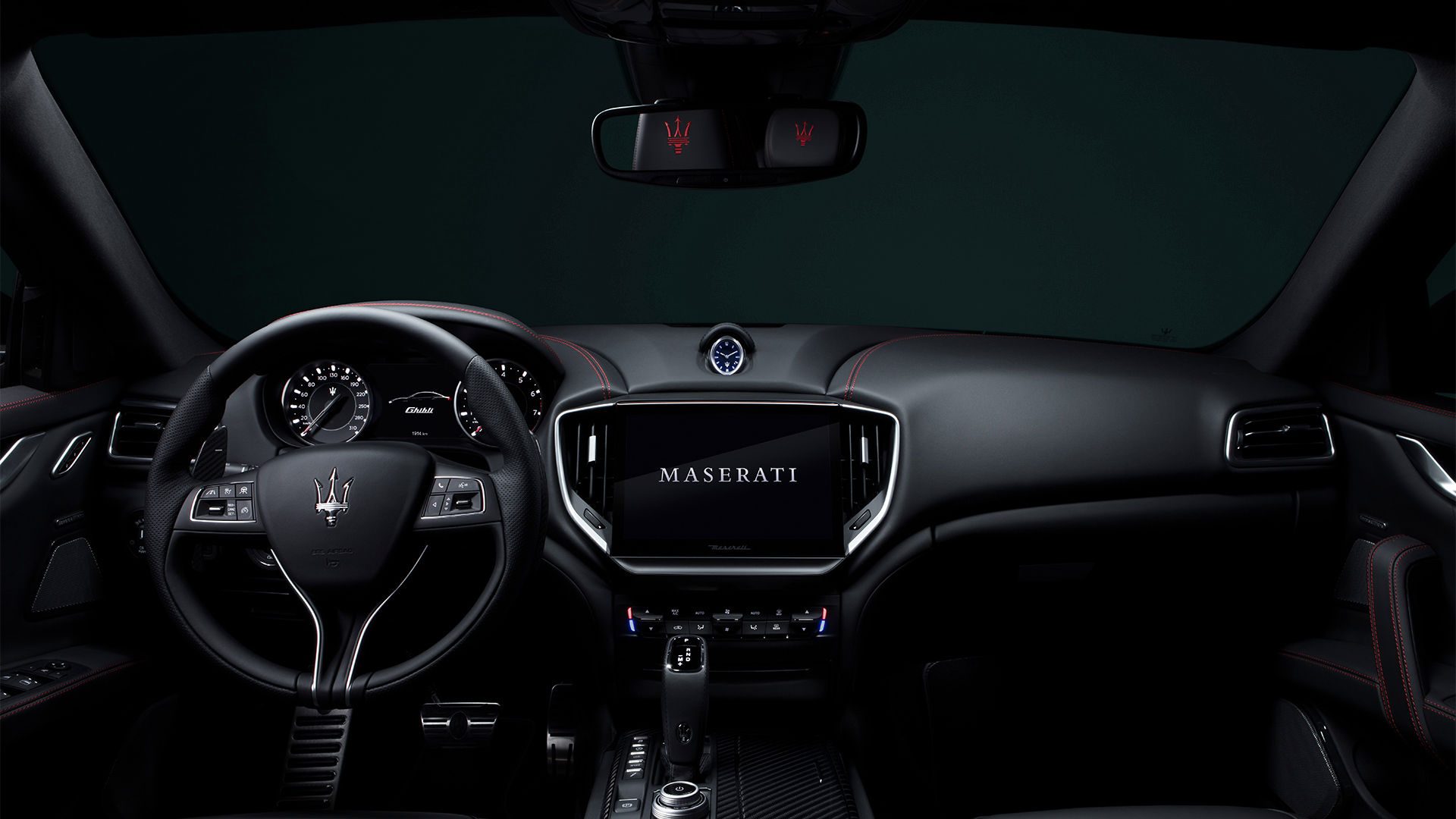 Interior
Designed for
the driver
Open the door of the Ghibli and the combination of Italian elegance and style, the very best materials and hand-crafted finishes are all there on display, including materials such as natural silk upholstery from Ermenegildo Zegna.
Enhance your
driving experience
And the Maserati Ghibli has benefited from various new upgrades. For instance, Maserati has switched to a new 10.1" infotainment system and it's now easy to use Apple Carplay / Android.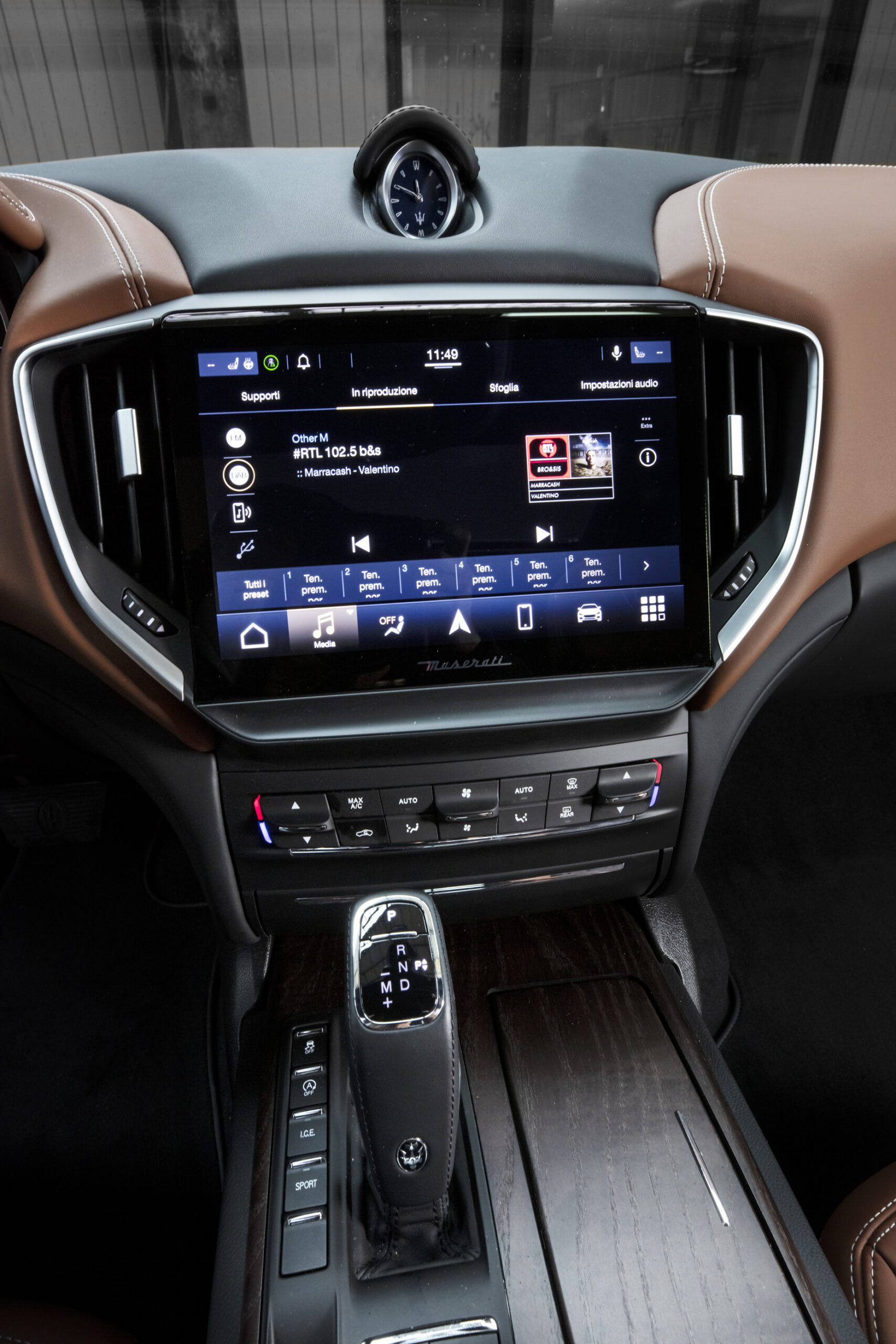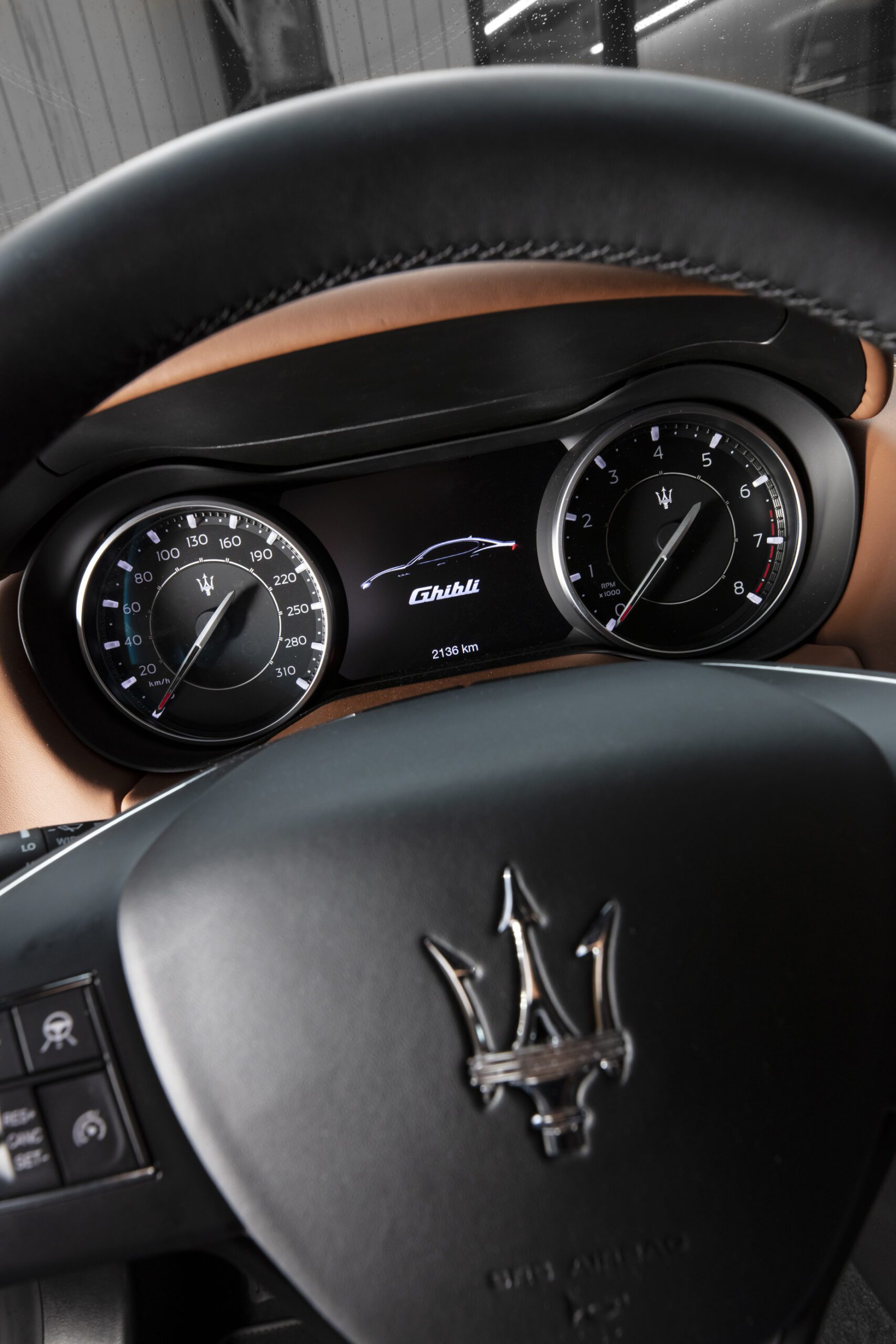 What to expect when choosing Maserati
At Louwman Exclusive we don't only sell the most stunning Maseratis… we also ensure that they leave our workshop in tip-top condition. As a official Maserati partner, our professionals follow all the official brand training courses and work exclusively with original factory parts, ensuring that you enjoy your Maserati in the utmost safety.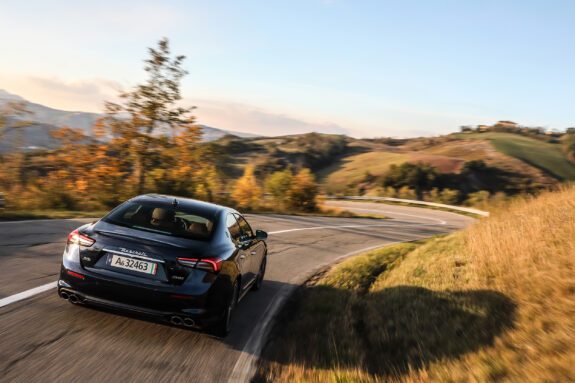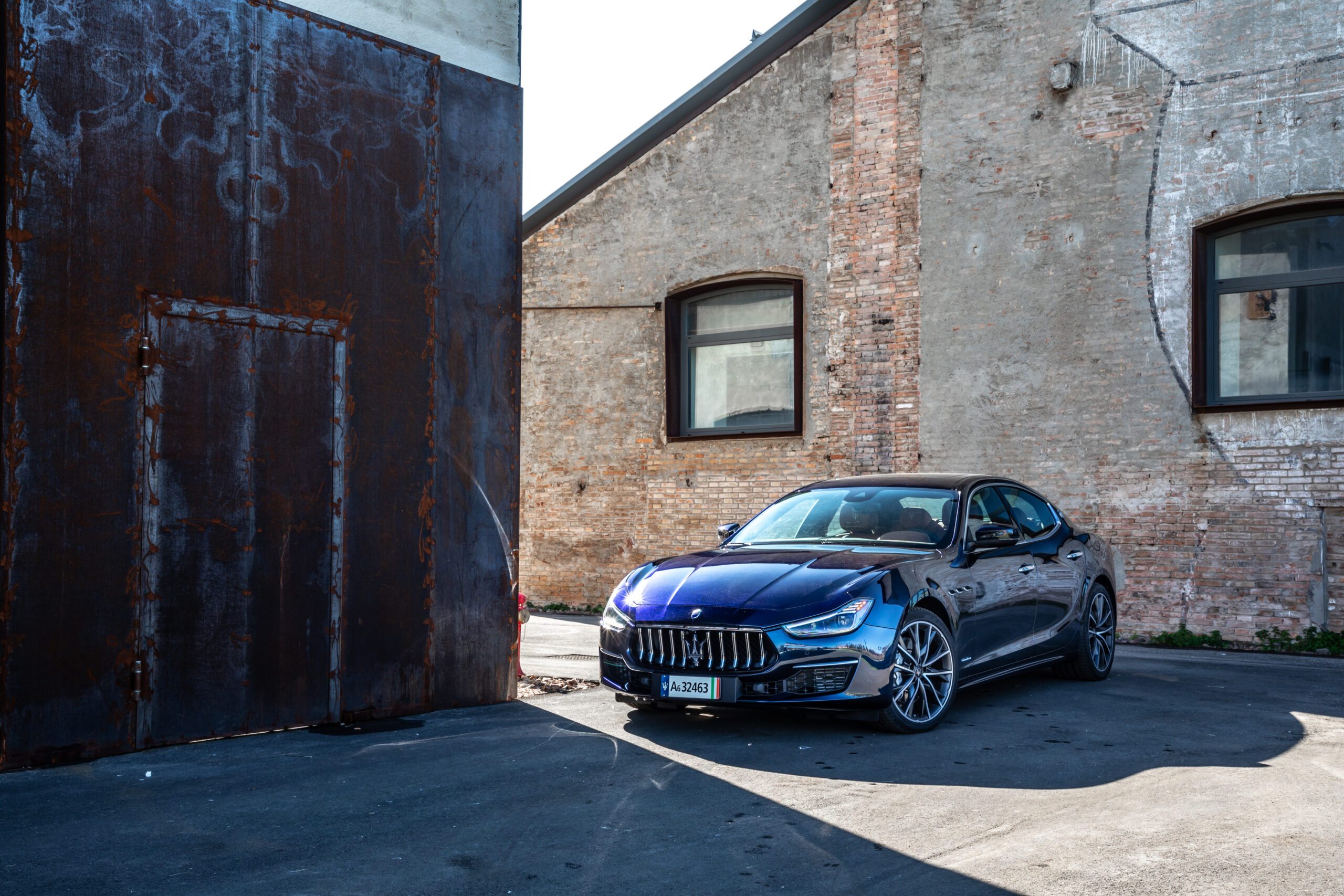 Onderhoud door gecertificeerde technicians
Trainingen en kennis vanuit de fabriek
Member van onze INVITED Community
Profiteer van mooie cadeaus
Uitnodigingen voor de mooiste evenementen
Wees als klant als eerste op de hoogte
Special care by our specialists
Our professionals are happy to help. Whether it concerns taking a test drive or answering questions.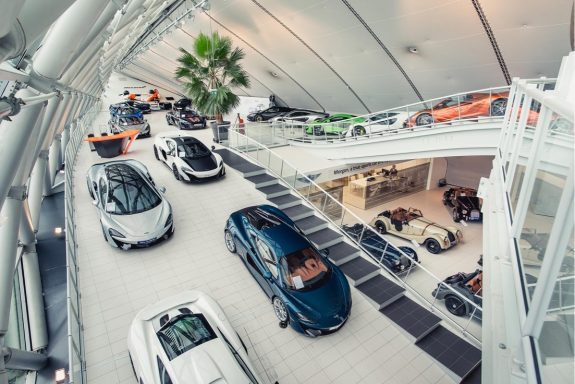 Louwman Exclusive
CONTACT
+31 (0) 30 221 21 21
info@louwmanexclusive.nl