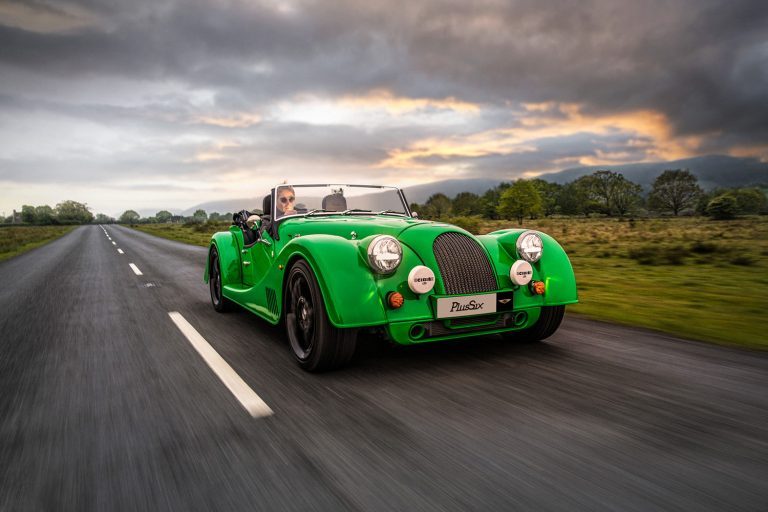 A recognizable silhouette
The most dynamic ever
Morgan Plus Six
New CX Generation platform
BMW Turbo six-cylinder in-line engine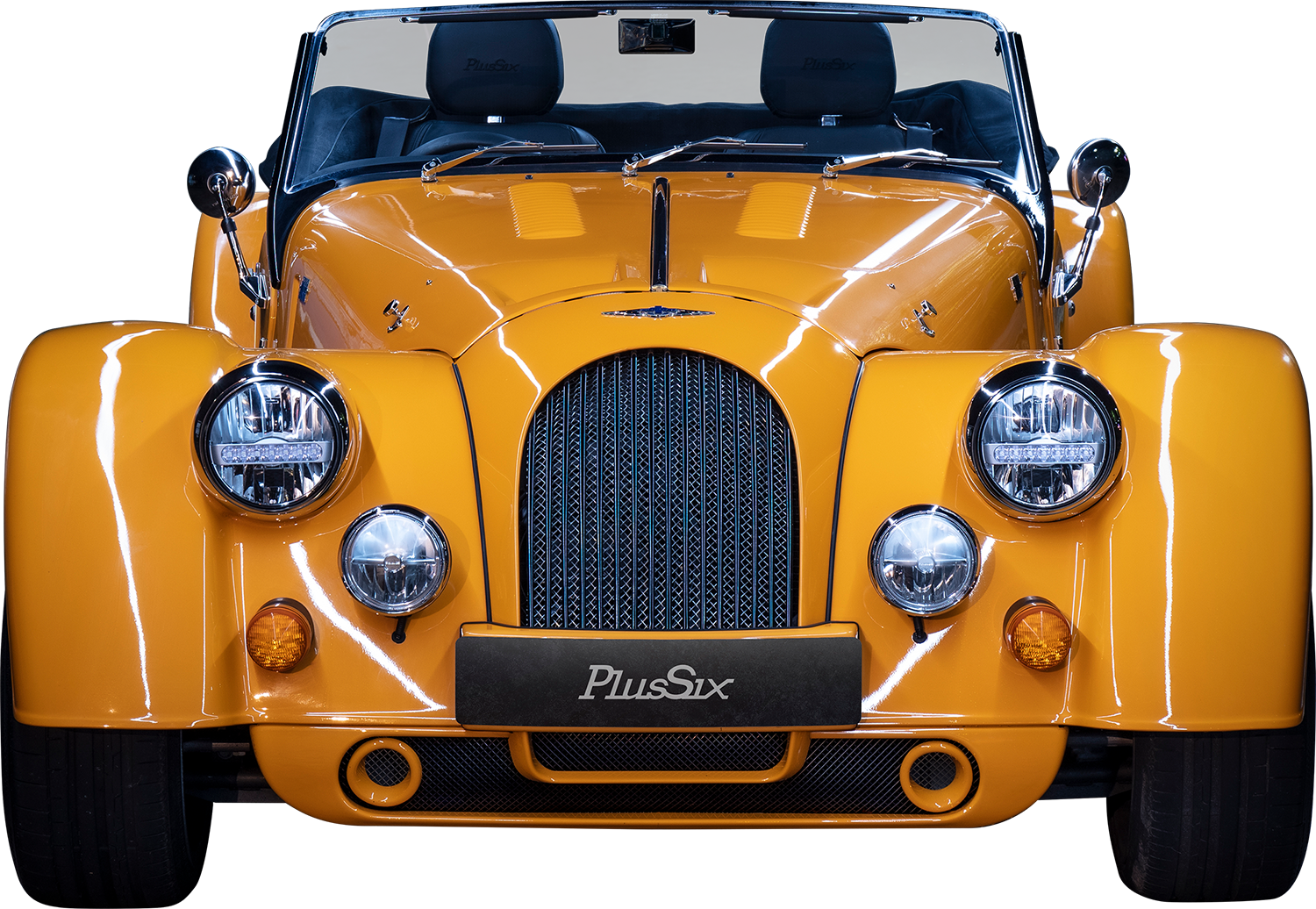 New, but still
a classic
A breathtaking silhouette and exhilarating power; as Morgan aficionados we're used to that. But the Morgan Plus Six takes us to the next generation in one fell swoop. With nimble assurance, Morgan has installed the BMW inline 6-cylinder engine in a space that appears to have been custom-made for it over 100 years ago. The result? A unique composition of retro design and modern technology. Although the design is unmistakably classic Morgan, 99% of all components are newly designed. Take the air intakes and the interior, for instance. The BMW engine technology, the use of turbo and the lightweight aluminium chassis make this the most efficient Morgan with the cleanest engine.
Download wallpaper
Engine
The beating heart
of the Plus Six
The Plus Six is equipped with the latest generation BMW Turbo six-cylinder inline engine. This delivers 335 bhp as well as electrifying high performance. But… the new technology also delivers fuel consumption advantages and a cleaner engine.
0 - 100 km/u
4,2 seconden
Motor
BMW Turbo zescilinder lijnmotor
Technics
Excellent
Technology
The Morgan Plus Six comprises an entirely new, aluminium bonded platform. The CX Generation platform has been designed and developed to enable the new models to handle high performance exploits. It provides over 100% torsional rigidity compared with the previous aluminium platform. Lightweight features are integral to the Plus Six. The new platform introduces new features, without this resulting in weight gains. The total platform structure weighs less than 100 kilograms and retains the same wheel base as the previous generation of cars.
CX Generation platform
Aluminum chassis
Gear box
8-Speed ZF automatic, paddle shifters
Platform weight
< 100 kilograms
Engineered
to perfection
For every car, the details are just as important as the overall look. From the option to choose any colour for the exterior to selecting a sports exhaust, the Morgan Plus Four is stunning in every detail. Whether they're already on the car or whether you add them later.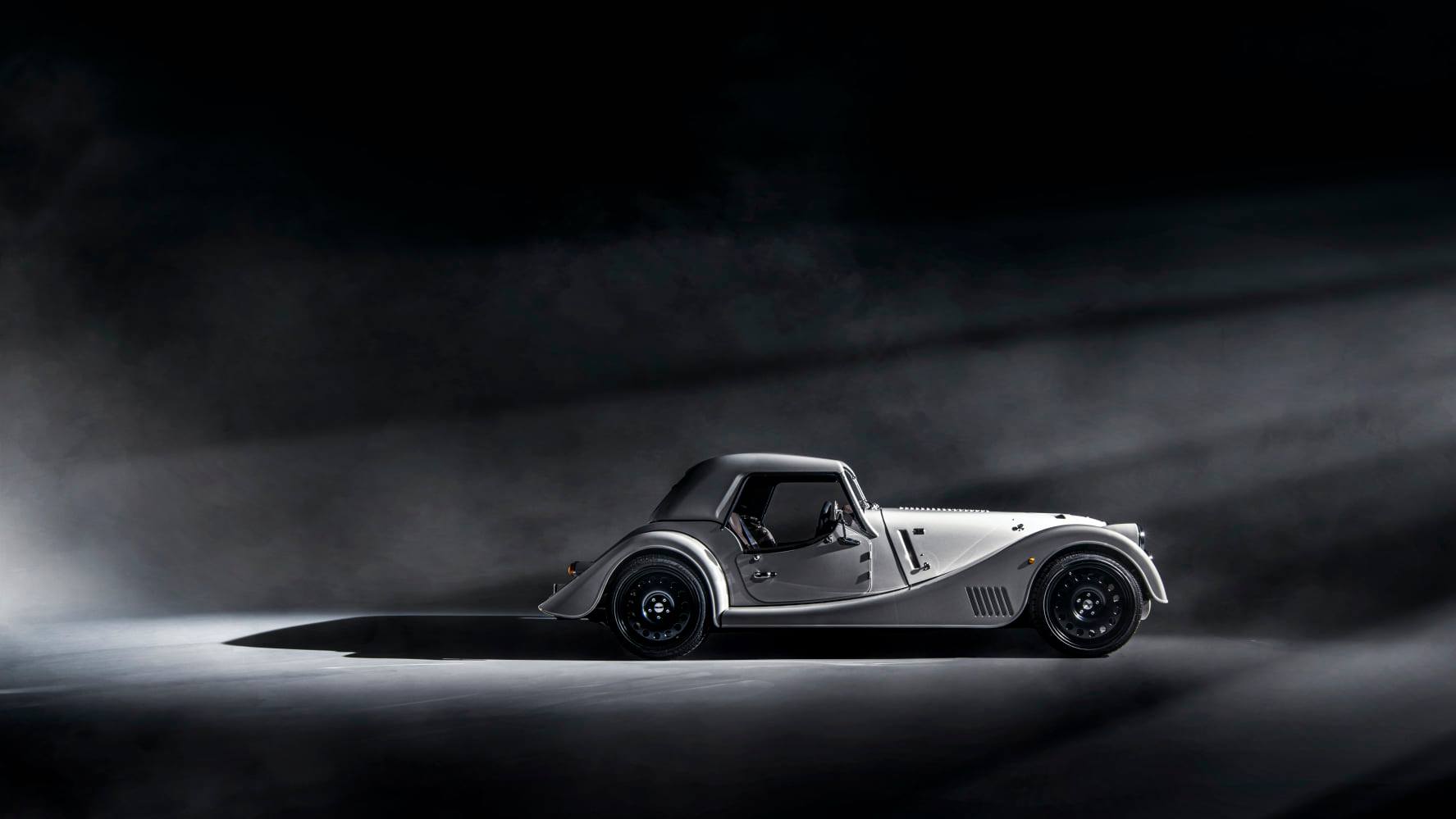 Touring Specification
As well as the 'standard' Plus Six, you can also opt for the Morgan Plus Six Touring. This specification has a lightweight composite hard top, a luggage rack and twin spotlights as standard.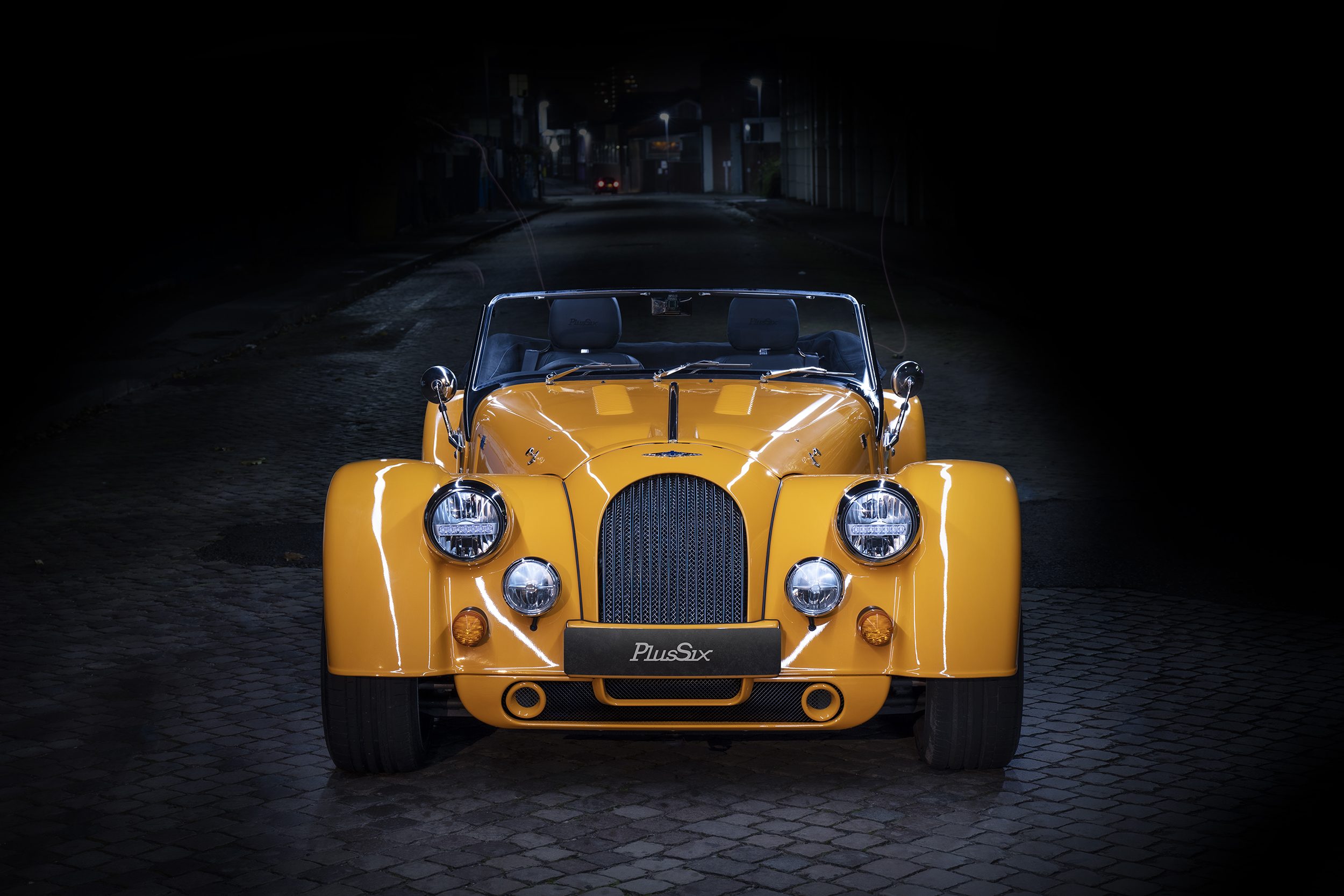 Exterior
Configure your own Morgan. You can select any colour from the spectrum, from fuchsia pink to baby blue. Morgan takes personalising your car to a whole new level. And a Morgan looks stunning in simply any colour.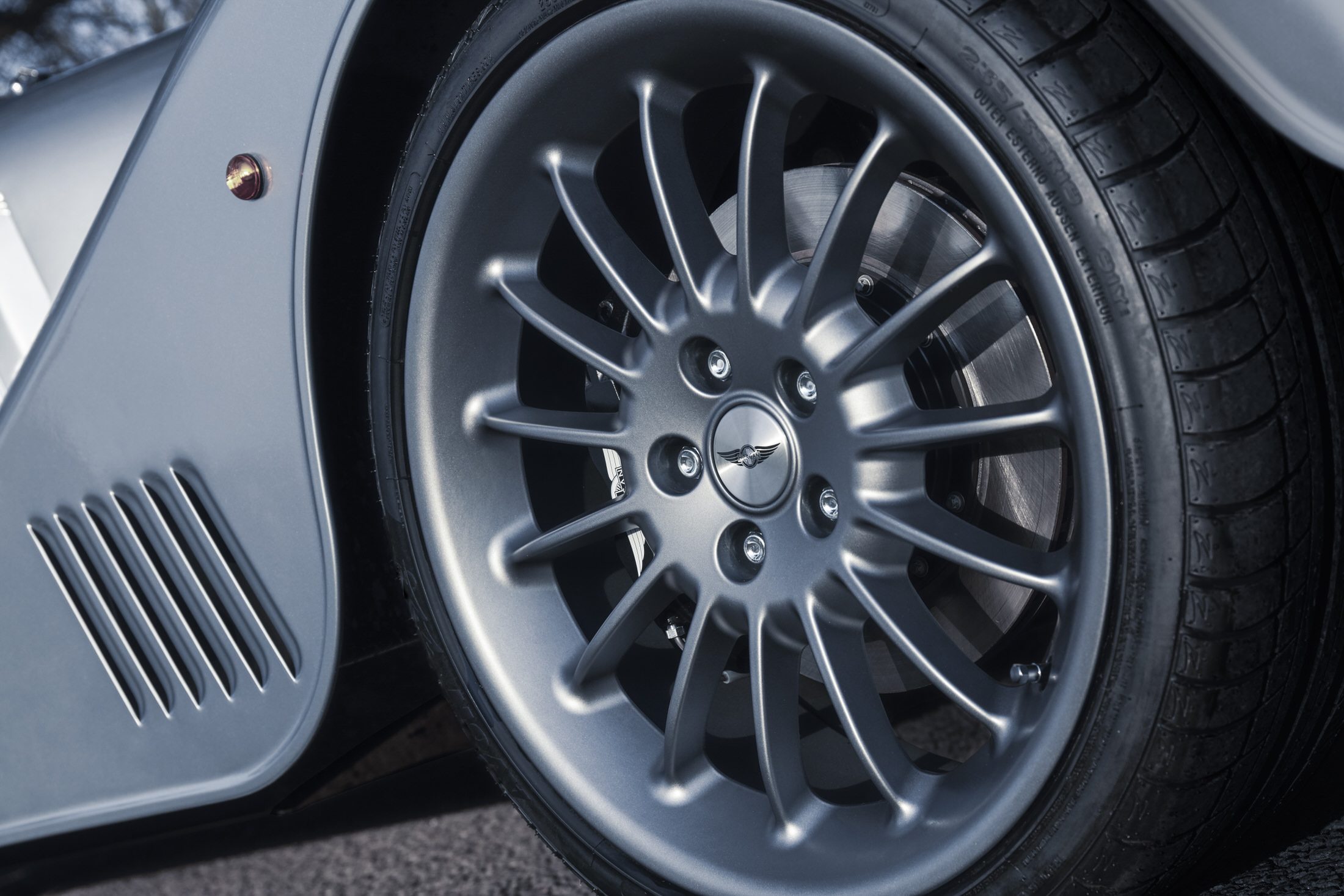 Wheels
You can choose from four different wheel rims and three types of brake caliper. Select either 18" or 19" wheels and opt for brake calipers in either black, red or yellow.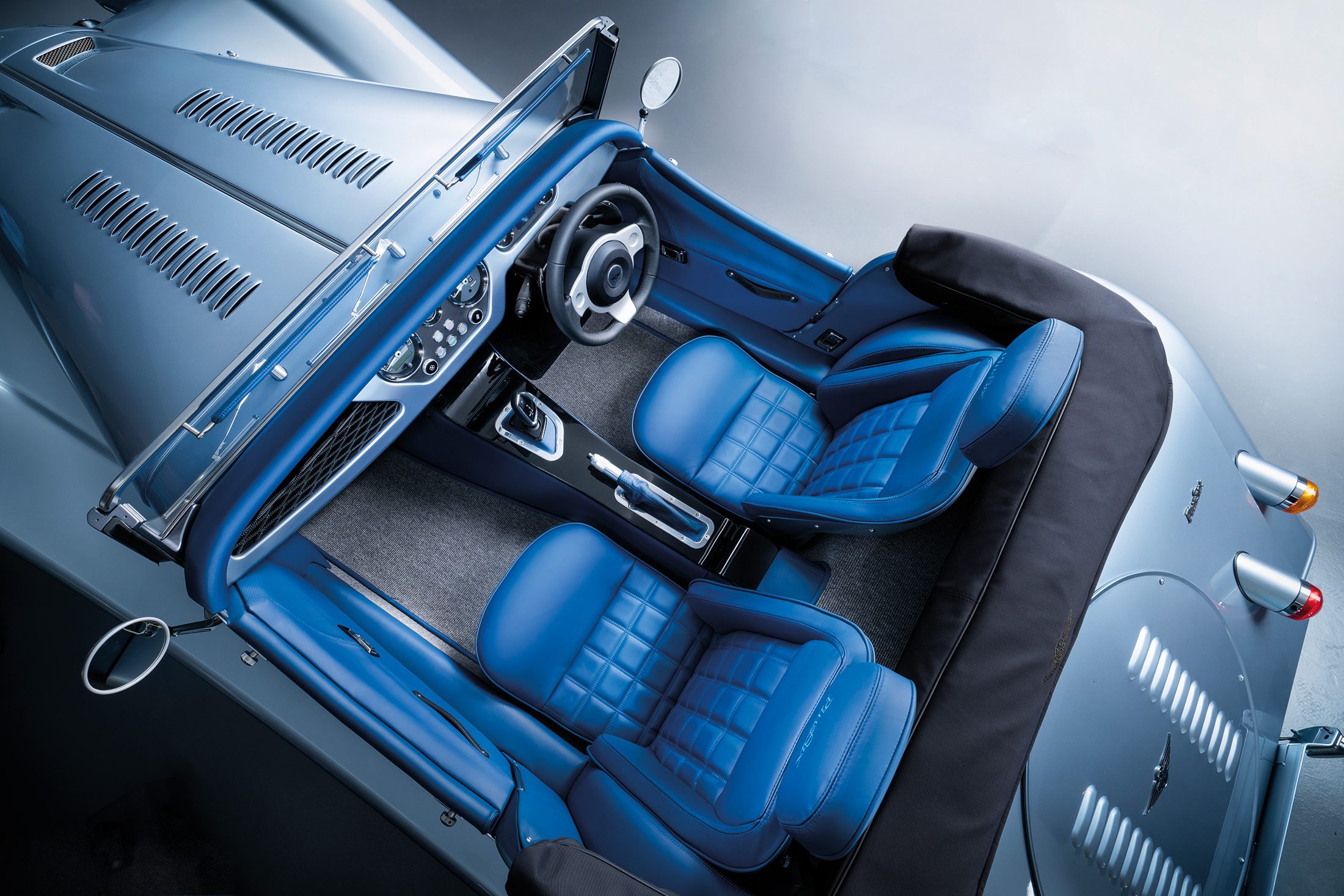 Textile
The Morgan interior is just as important as its exterior. And as you would expect, there are numerous choices here too. You can select the type of leather, pick a seat type to match your requirements, personalise the stitching, piping and headrest and chose your favourite floor mat. Personalisation at a whole new level.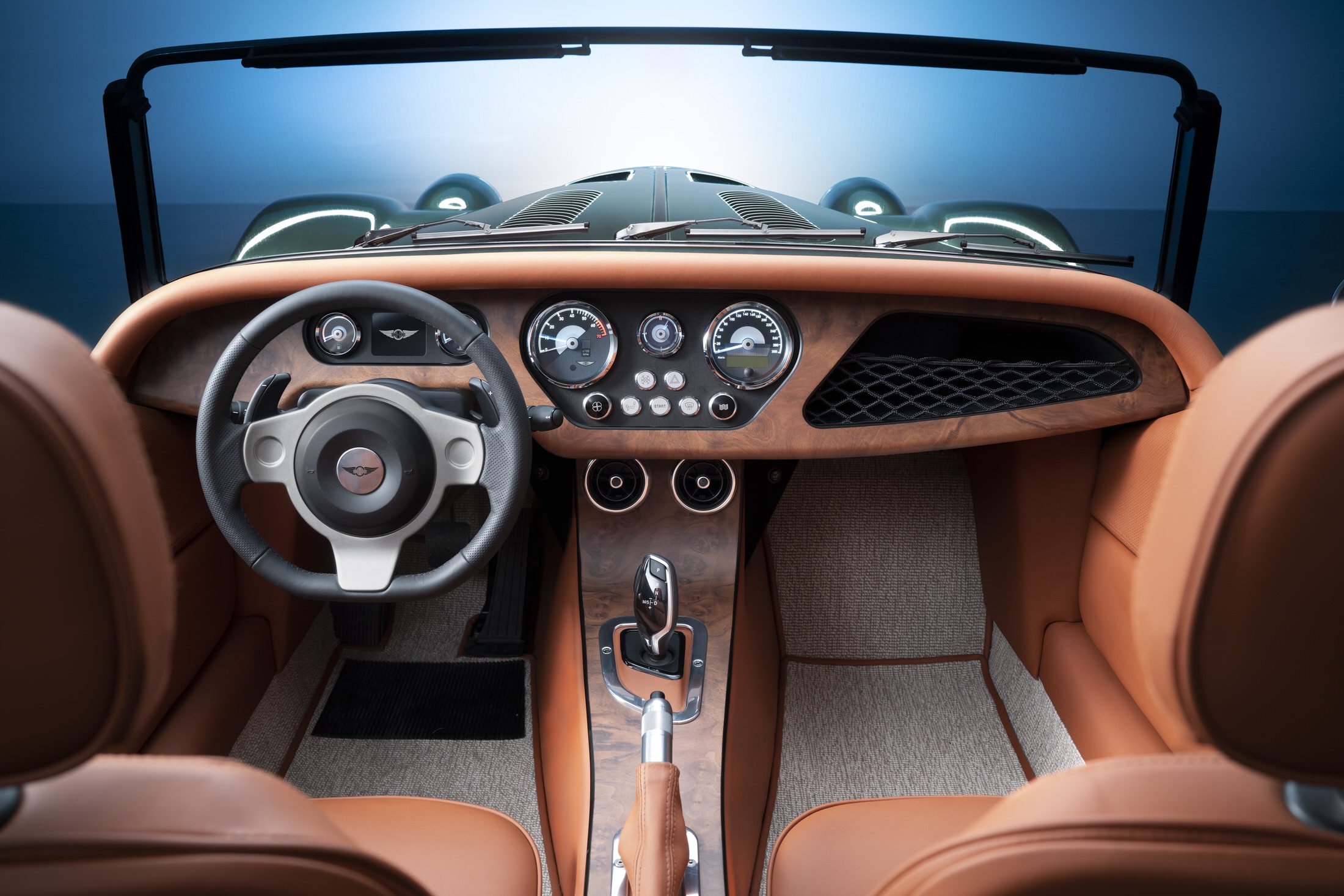 Dashboard
The dashboard is in the same colour as the exterior as standard. But Morgan wouldn't be Morgan if they didn't offer additional choices. You can select from seven wood effects, from Walnut to Zebrano.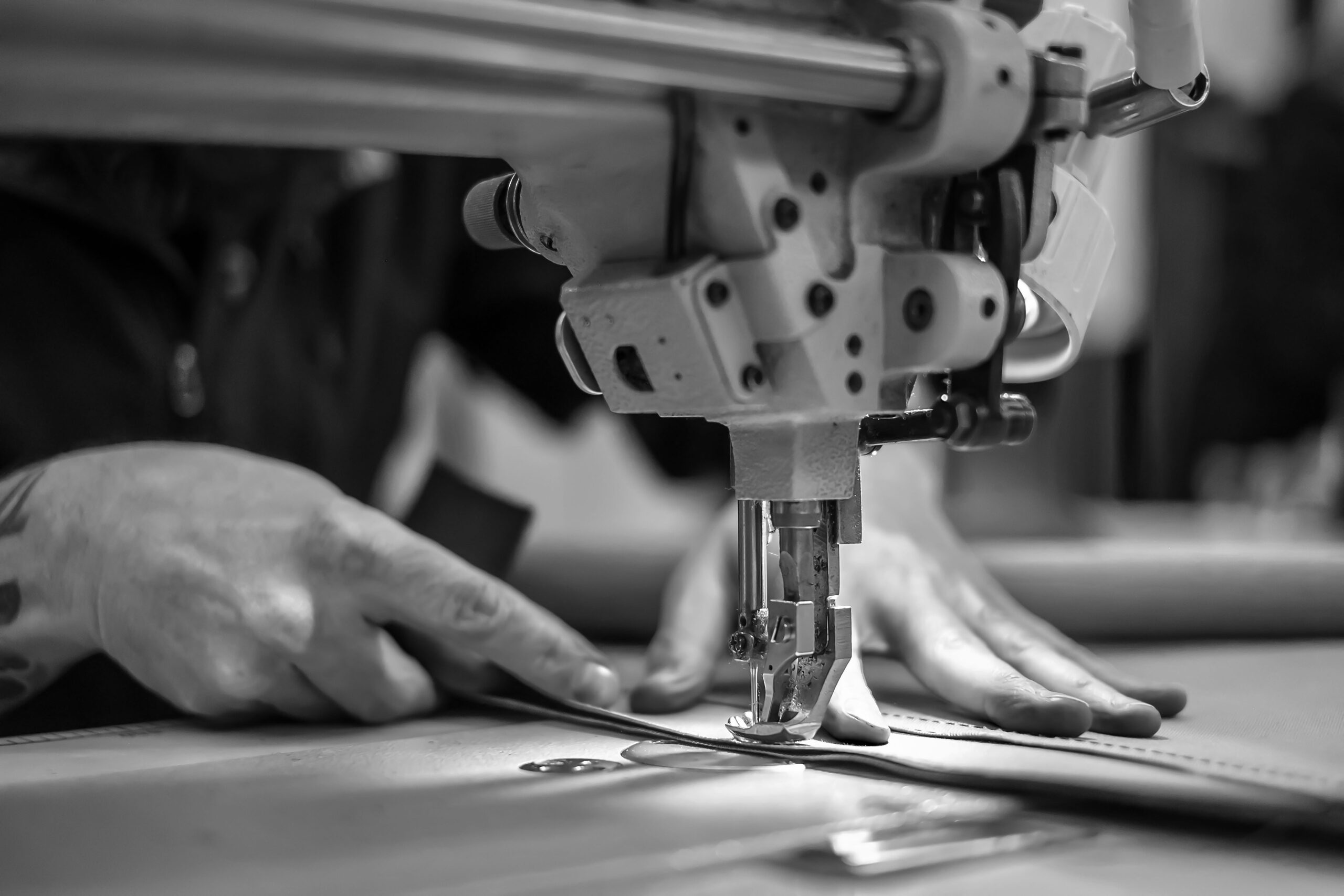 Photo Build Record
As a Morgan is built to match your own personal taste, you may want to see images of your Morgan's construction. Morgan takes photos of every stage your Morgan undergoes, from constructing the frame, to applying your chosen colour. A memory recorded for ever.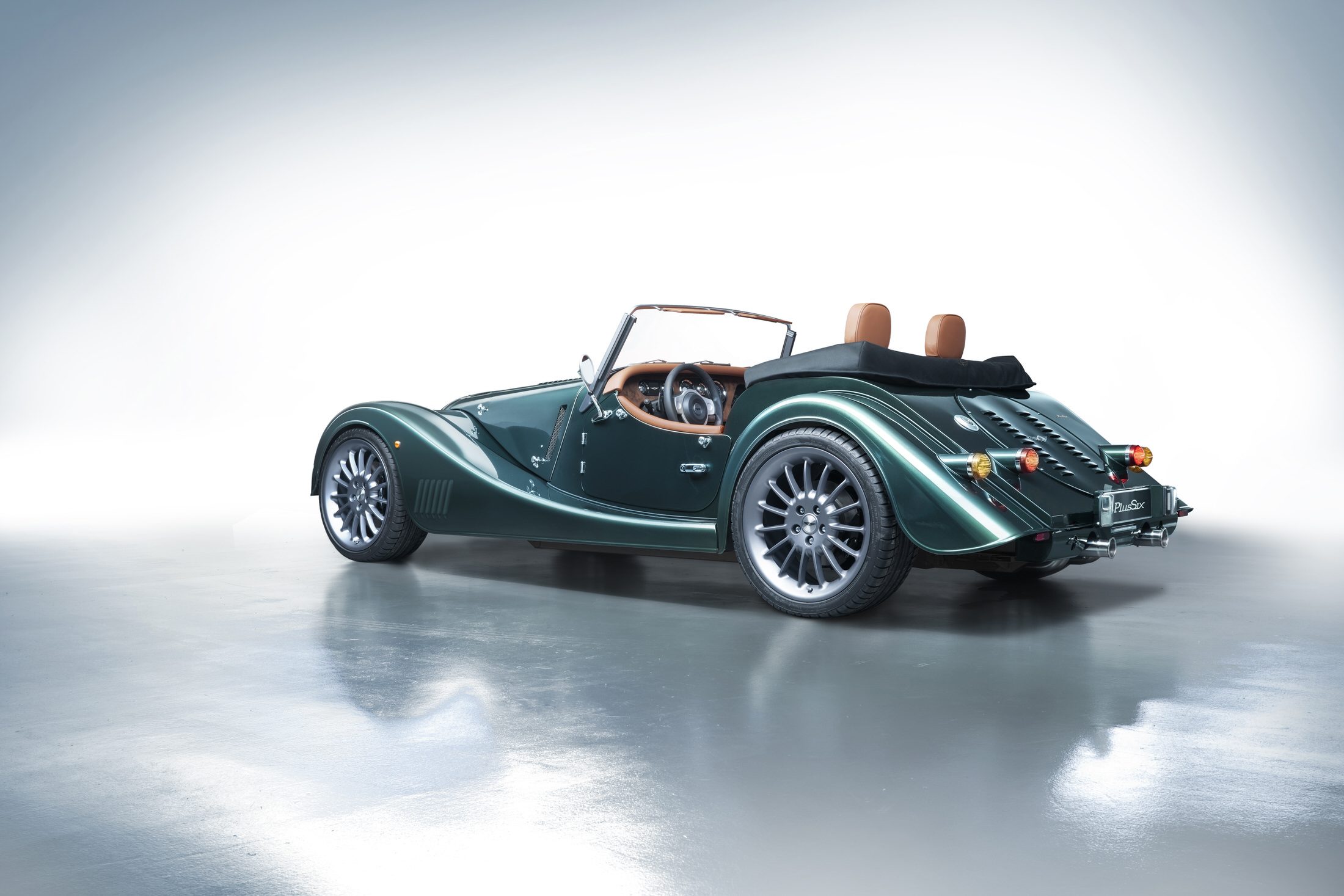 Exhaust
As well as a classic look, a Morgan Plus Six also has sporty flair. Want to emphasise that sporty look? Then choose the sports exhaust. This will be fitted to your Morgan and gives that extra 'roar' to an already stunning sound. Nerve-tingling exhilaration guaranteed.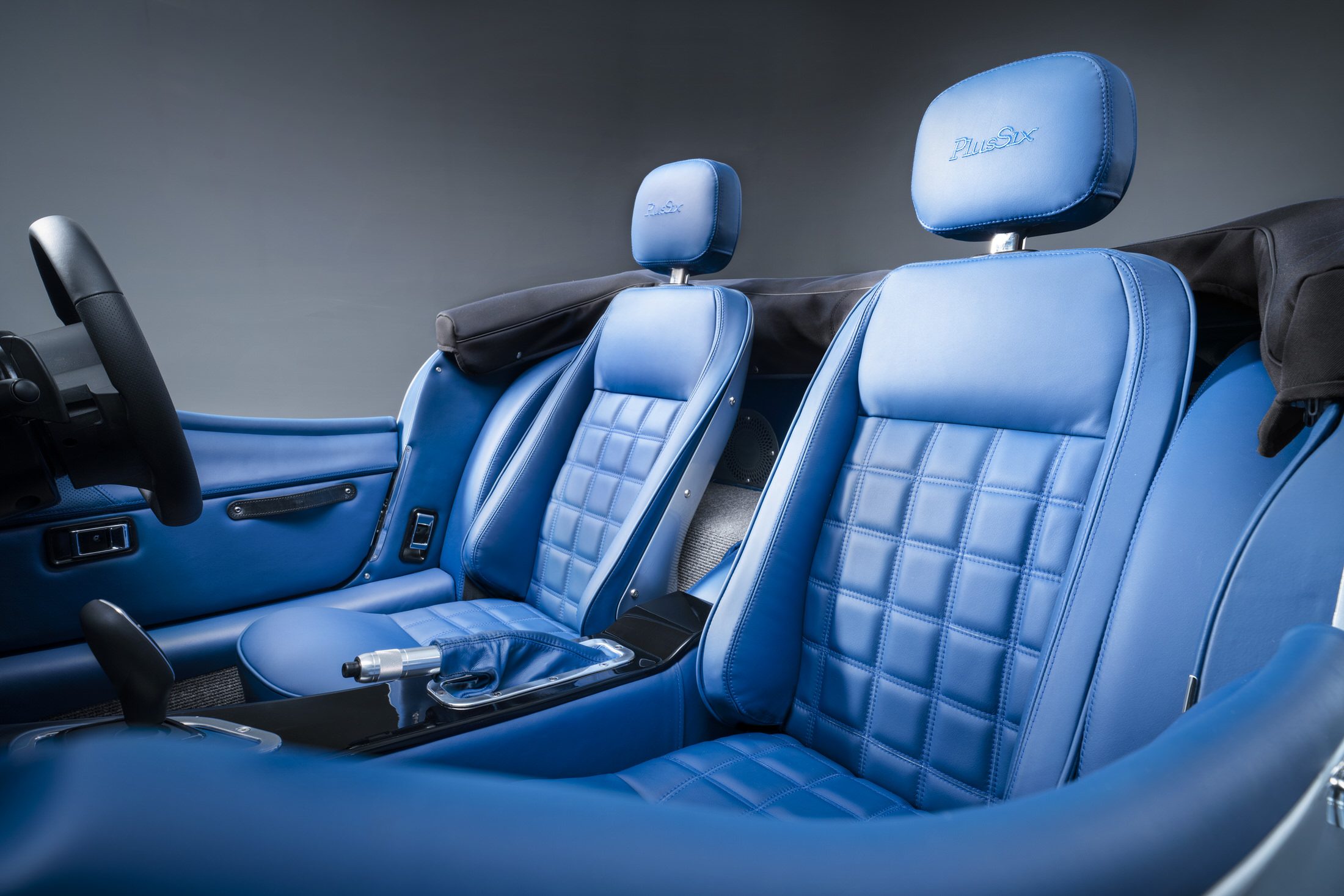 Interior
Completely
new designed
With a Morgan you experience 'true driving'. The new interior cockpit is designed entirely with the driver in mind and you can now really customise the interior to your own personal requirements. The doors are equipped with puddle lighting, central locking and concealed speakers. Morgan taken into the 21st century.
Enhance your
driving experience
That the interior is designed with the driver in mind is reflected in various features, including in the intelligent integrated technology throughout the car. A display screen is positioned neatly within the driver's field of vision, subtly embedded in the dashboard, which can be finished in an unlimited range of wood and colour combinations.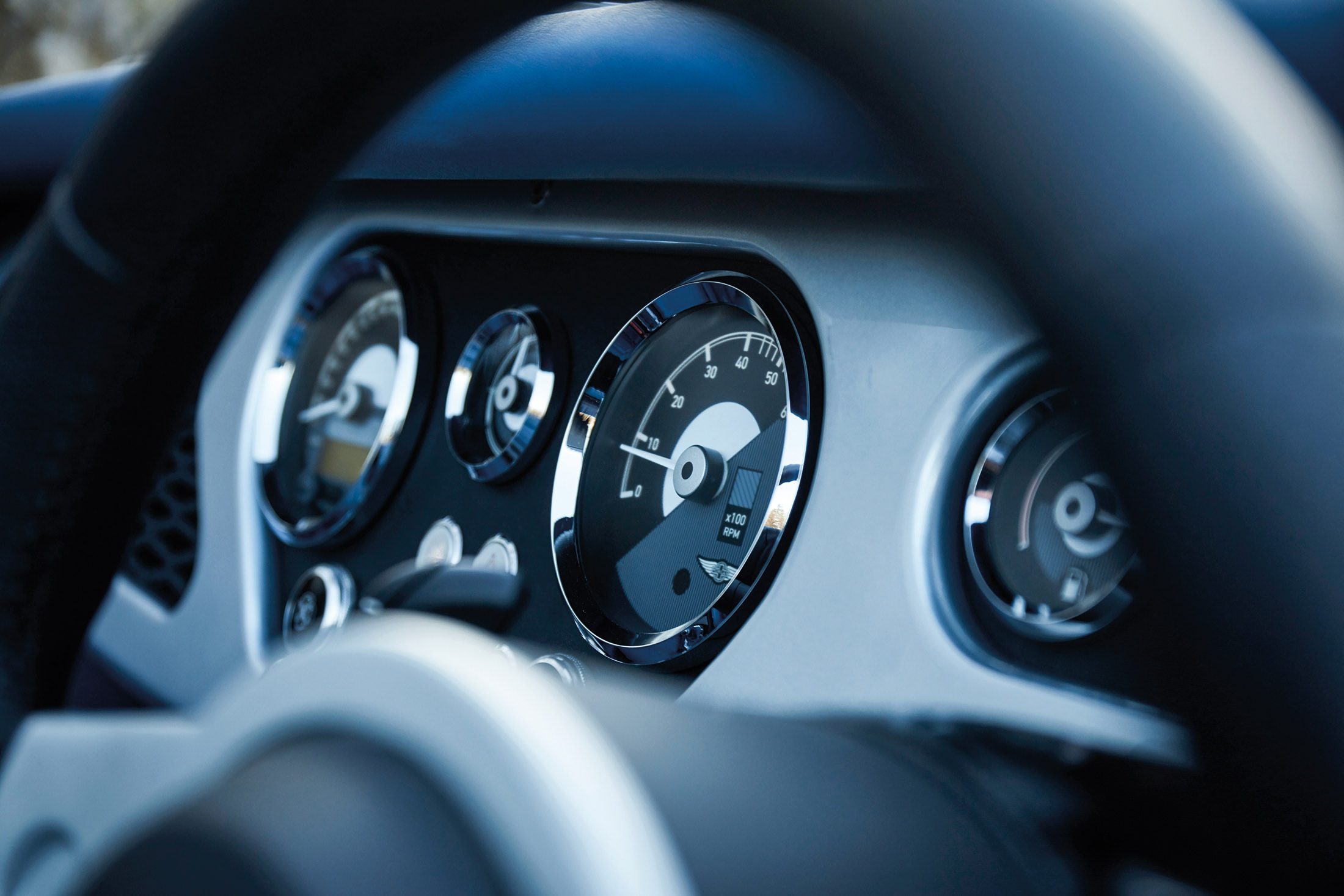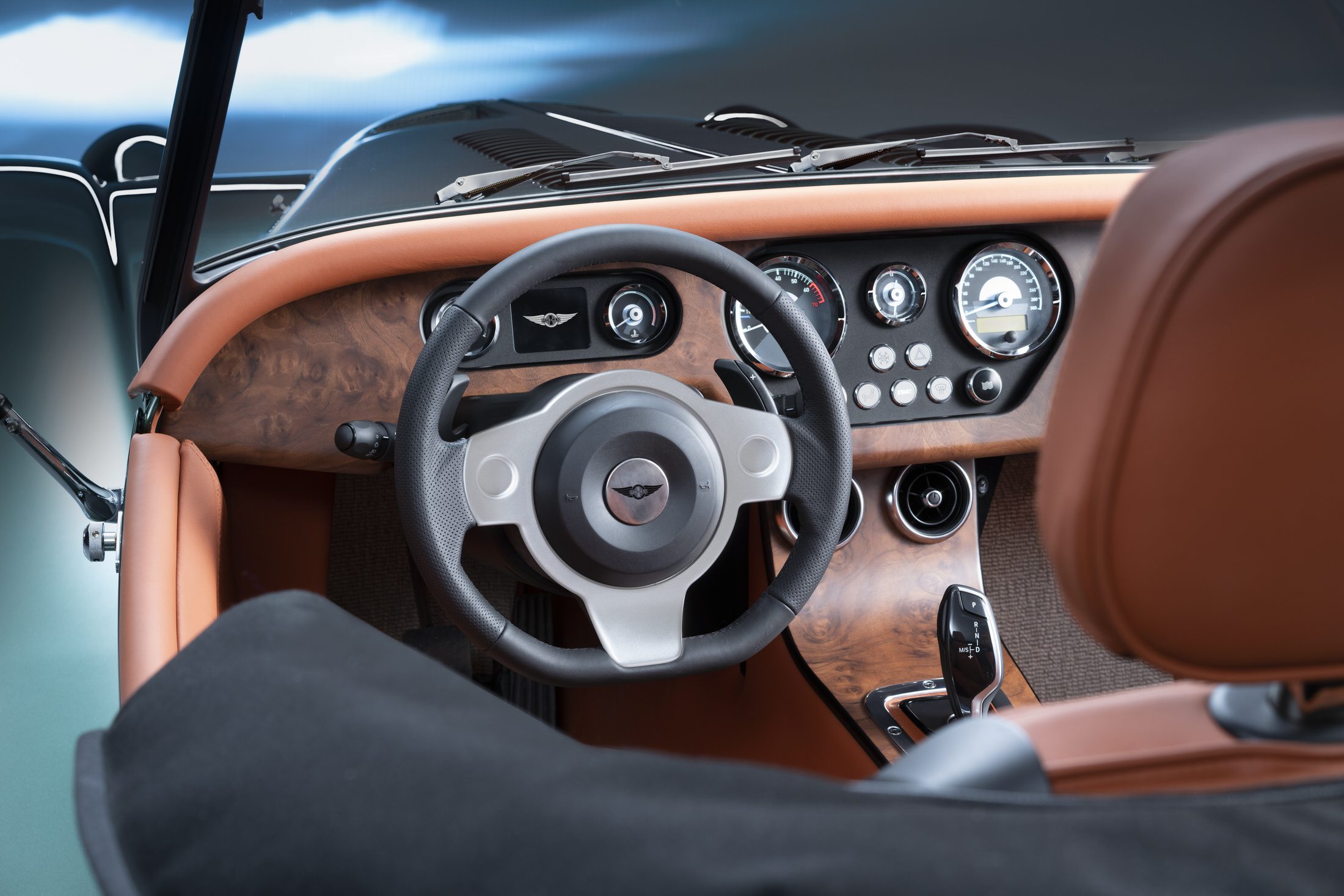 What to expect when choosing Morgan?
At Louwman Exclusive we don't only sell the most stunning Morgans… we also ensure that they leave our workshop in tip-top condition. As the official Morgan partner in the Netherlands, our professionals follow all the official brand training courses and work exclusively with original factory parts, ensuring that you enjoy your Morgan in the utmost safety.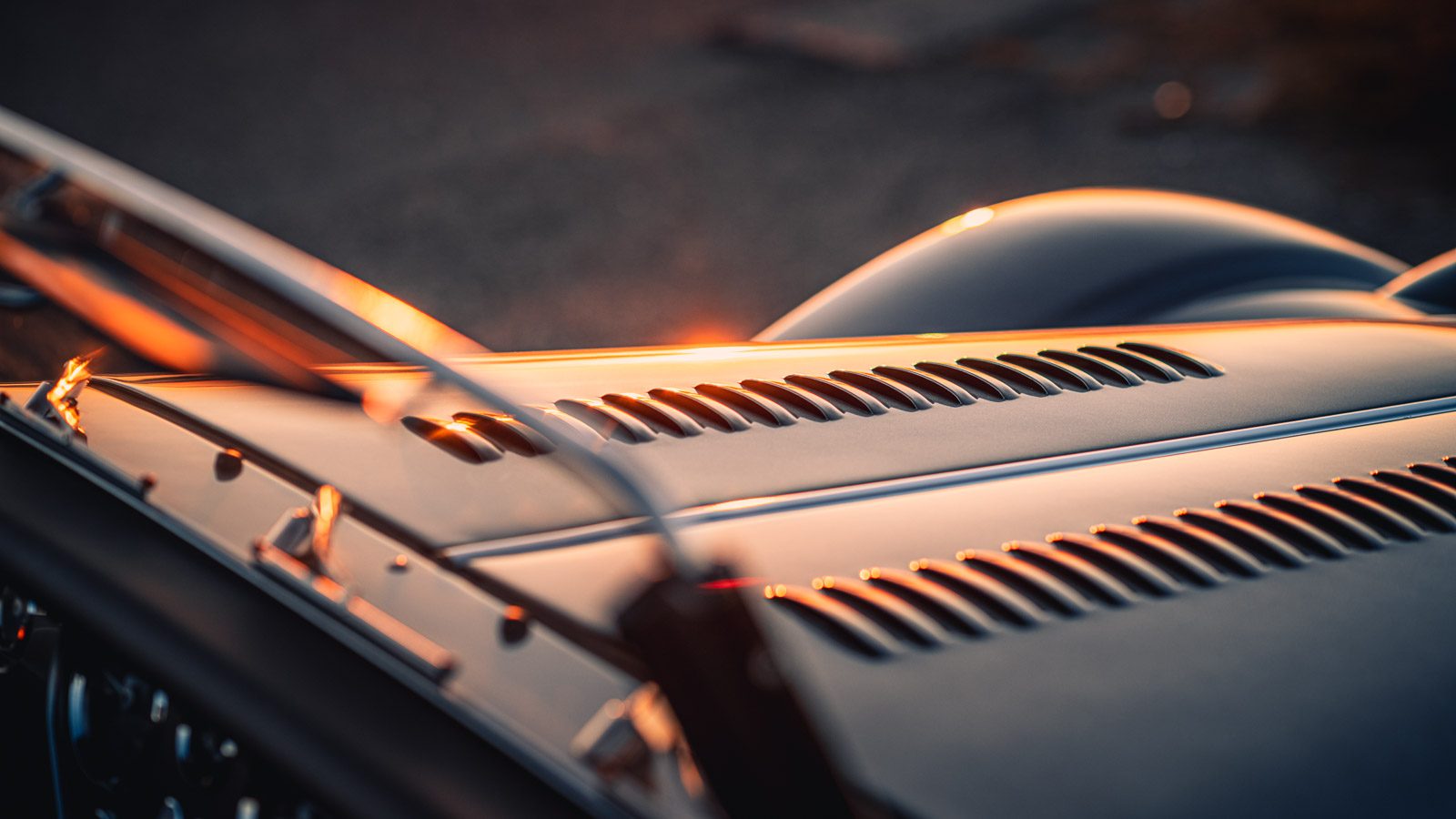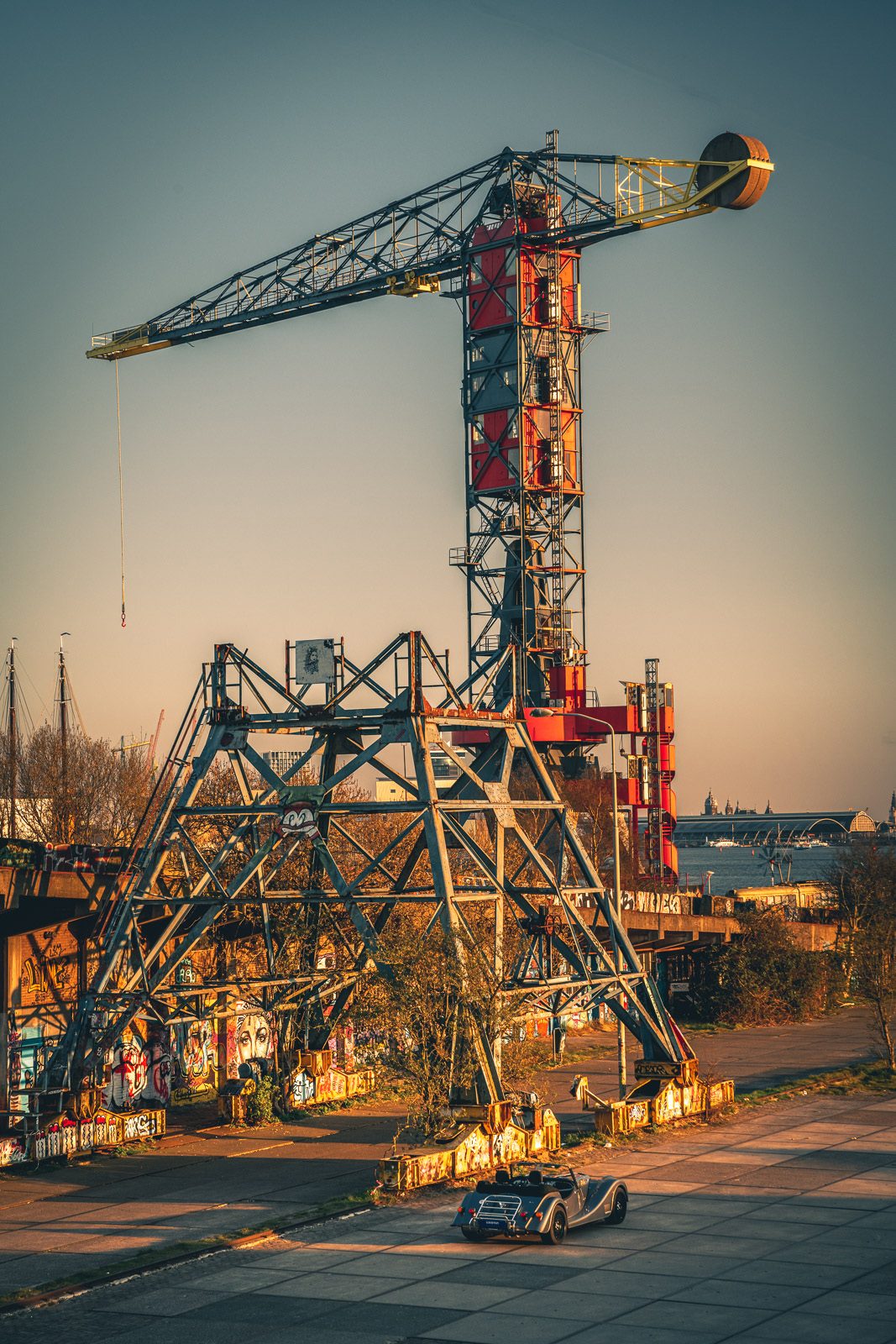 Maintained by certified technicians
Training and knowledge from the manufacturer
Member of our INVITED Community
Benefit from great gifts and events
Invitations for a selection of events
Includes awesome track days with other McLaren Owners
Special care by our specialists
Whether you want to take a test drive or need answers to any questions, our professionals will be delighted to help you.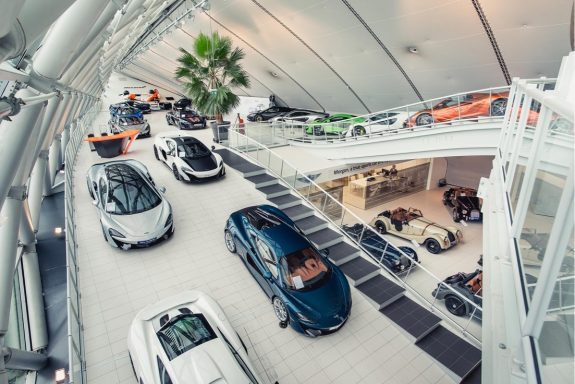 Louwman Exclusive
CONTACT
+31 (0) 30 221 21 21
info@louwmanexclusive.nl